With heavy hearts the Men and Woman of the Wilmington Fire Department and the Wilmington Firefighters Association, I.A.F.F. Local 1590 announce the LODD passing of our sister and our friend Sr. Firefighter Ardy Hope. She has succumbed to her injuries sustained in a house fire on Sept 24th. She is the 3rd LODD from the worst day in the department's history.
Please keep her family and her IAFF brothers and sisters in your prayers.
A public Viewing will be held on Saturday, December 10, 2016 from 10:00 a.m. to 12:00 P.M. at the Chase Center on the Riverfront, 815 Justison Street, Wilmington, Delaware 19801, (302) 425-3929. A full Firefighter Funeral will commence at 1:00 p.m.
Expressions of sympathy or condolences for the family or the local can be sent to IAFF Local 1590, 804 Maryland Avenue, Wilmington, DE 19805.
---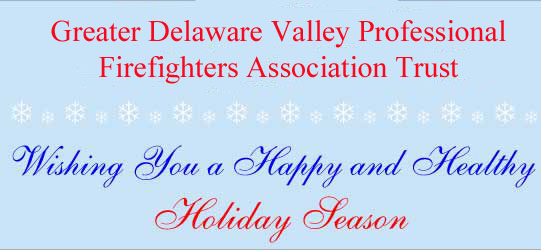 ---
Holiday Safety Tips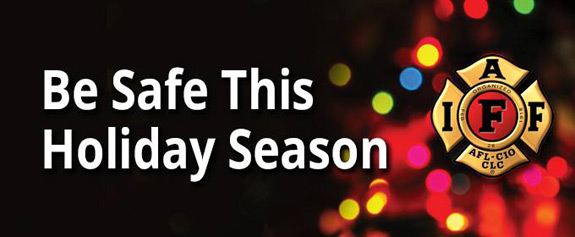 ---
---
Kidde Recalls More Than 5 Million Combination Smoke, Carbon Monoxide Alarms
Kidde is recalling 3.6 million smoke alarms in the United States, and another 1.5 mllion in Canada, the company and the U.S. Consumer Product Safety Commission said on Thursday.
The recall involves the Kidde NightHawk talking combo smoke/carbon monoxide alarm with model number KN-COSM-IB and manufacture dates between June 1, 2004 and Dec. 31, 2010.
The alarm can fail to continue to chirp when it reaches its seven year end-of-life, even if the batteries are replaced, leading consumers to believe it is still working. Kidde has received eight reports of incidents with the recalled alarms; no injuries have been reported.
Consumers should immediately stop using the recalled alarms and contact Kidde for a free replacement alarm.
Consumer Contact: Kidde toll-free at 855-239-0490 from 8 a.m. to 5 p.m. ET Monday through Friday or online at www.kidde.com and click on "Product Safety Notice" for more information.
---
---
The Fight that Haunts Firefighters and Paramedics
A New Study Reveals Just What Kind of Toll Protecting the Public Can Take on Mental Health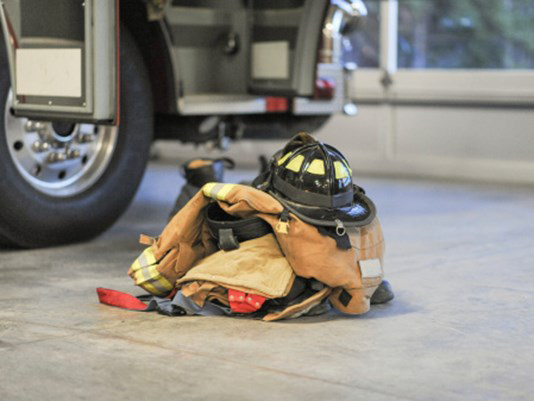 ---
Kitchen Table - Overcoming Post-Traumatic Stress
General President Harold Schaitberger talks with IAFF members who have struggled and recovered from post-traumatic stress, one of the biggest but often untreated health issues among our ranks.
---
New NFPA 1710 Explainer Video
NFPA 1710 is the internationally accepted standard on minimum crew size and operational staffing for career fire departments.
---
---
It is with deep regret that the Greater Delaware Valley Professional Firefighters Association Trust and International Association of Fire Fighters Local 1590 in Wilmington, Delaware transmit the LAST ALARM for Wilmington Firefighter Michael Paul McNulty Sr, Badge #248. All of our sympathies are extended to Brother McNulty's family and the members of the Wilmington Fire Department.
All of our sympathies are extended to Brother McNulty's family and the members of the Wilmington Fire Department.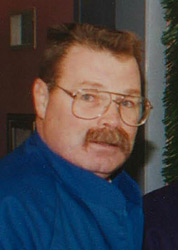 ---
Nearly 10,000 Bottles of Eyewash Recalled, FDA Announced
The U.S. Food and Drug Administration (FDA) announced that Honeywell is voluntarily recalling one production lot of 32-ounce bottles of Eyesaline Eyewash solution, which is used for emergency eye rinsing after an injury.
---
PA. Supreme Court Hears Allentown Fire Department Staffing Dispute
Allentown administrators and the city's firefighters union disagree on who should determine the number of firefighters at work at any given time, and recently the question came before Pennsylvania Supreme Court.
During arguments in Philadelphia, a lawyer for the International Association of Fire Fighters Local 302 told the justices that staffing level is a safety issue open to negotiation. It was correctly set at 25 per shift by an arbitration panel after the city and firefighters reached an impasse in contract negotiations in 2011, attorney Quintes Taglioli said.
---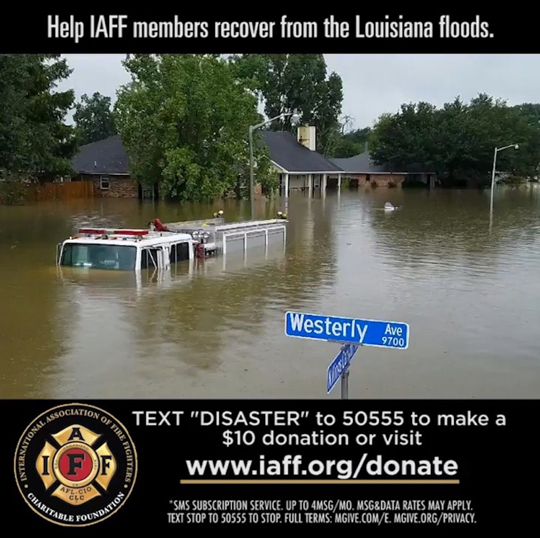 ---
Opening Ceremony Highlights
The IAFF 53rd Convention in Las Vegas opened with a spectacular Opening Ceremony in celebration of the theme Strength, Solidarity and Success. The program began with a parade of members carrying flags from all of the U.S. states and Canadian provinces and territories that contain IAFF affiliates. At the peak of the ceremony, IAFF General President Harold Schaitberger delivered the State of the Union address.
---
MDA National Ambassador Joe Akmakjian
---
Second Edition Voice Radio Communications Guide Released
The importance of radio communications for fire fighter safety is the focus of the newly-released Voice Radio Communications Guide for the Fire Service.
Developed by the IAFF in partnership with the U.S. Fire Administration (USFA) and supported by the U.S. Department of Homeland Security (DHS) Science and Technology Directorate, First Responders Group, Office for Interoperability and Compatibility, this second edition provides the fundamental awareness of radio communications technology and human resource issues, and covers basic radio technology, digital and analog technology, conventional and trunked radio systems, portable radios, system design and implementation, interoperability and spectrum licensing.
---

---

---

The IAFF, along with the International Association of Fire Chiefs, Metropolitan Fire Chiefs, the Congressional Fire Services Institute and the International Fire Service Training Association, have updated and released the 3rd Edition of the Fire-Based EMS Toolkit.
Updates to the online toolkit include up-to-date information on Fire-Based Community Healthcare Providers (FBCHP) - or "communityparamedicine" - and a new section on responding to violence, including resources for active shooter response.
---
IAFF Dispatch: Season 2, Episode 1: Fighting Fire With Facts
Two exciting new data systems will ultimately help keep you safe, as well as give us the scientific data needed to hold communities accountable when it comes to public and fire fighter safety.
---
IAFF Dispatch Season 2 Episode 2
• Stronger and Safer – What happens at IAFF conventions affects us all
• Legislative Victories – Getting lawmakers to understand what we've known all along.
---
IAFF Dispatch - Season 2, Episode 2: Cancer Awareness
---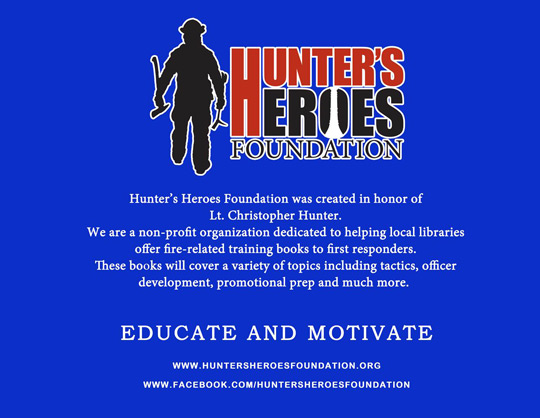 ---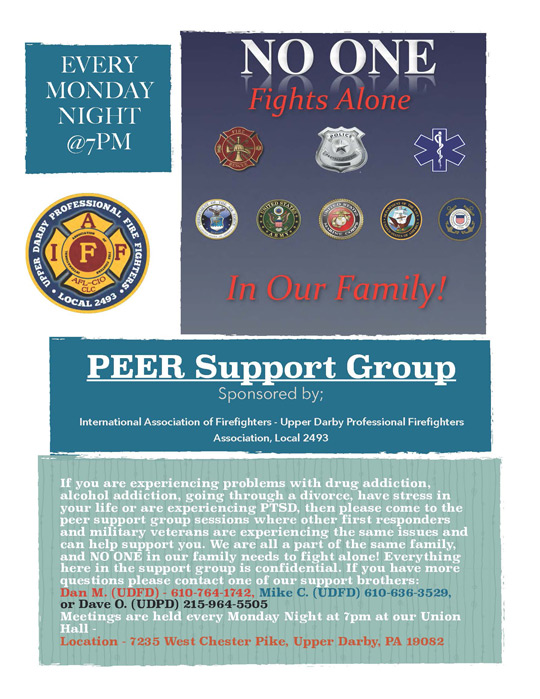 ---
First Responder Guide to Burn Injury Assessment and Treatment
The International Association of Fire Fighters Charitable Foundation Burn Fund has partnered with the American Burn Association to develop this manual to provide first responders (Fire Fighters and emergency medical providers) with the basic training and knowledge necessary to effectively assist those who have suffered a burn injury or cold exposure,
This manual provides a comprehensive, general overview of burn and trauma injuries. It takes readers through each step of a response, providing them with simple explanations and classifications of injuries, depictions of the physiological effect these injuries have on the body, initial injury assessment and on-scene management guidelines, as well as basic treatments
to administer during the first minutes of a response.
The ultimate goal of this project is to help ensure that all first responders are more fully capable of assessing and managing a burn injury. When first responders are prepared, those who have sustained a burn injury are provided with the best possible treatment, and the chances for patient
survival and recovery are greatly increased.
Production of this manual was funded through a Fire Prevention and Safety Grant awarded through the Assistance to Firefighters Grant Program. Special thanks are given to the Office of Grants and Training at the U.S Department of Homeland Security. To receive your copy/copies free of charge email Tom Flamm at tflamm@iaff.org or call 202-824-8620.
The Executive Board and represented paid professional firefighters, EMT'S and Paramedics of the Greater Delaware Valley Professional Firefighters Association congratulate Past IAFF Local 22 Vice President Tim McShea upon the occasion of his retirement after more than 37 years of service with the Philadelphia Fire Department.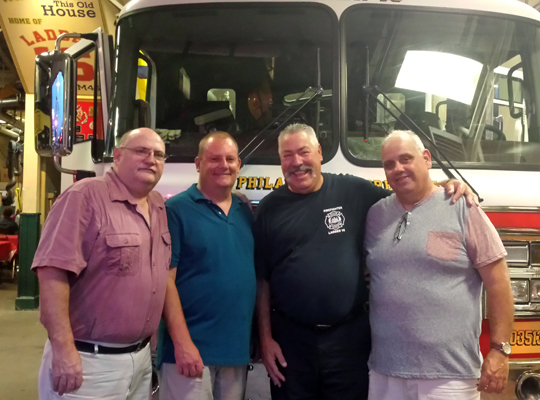 ---

---

---

Important Information on Supreme Court Health Care Decision
As many of you are aware, recently the Supreme Court handed down another landmark decision addressing the president's controversial health care law known as the Affordable Care Act (ACA). In the case of King v. Burwell, the court was charged with determining if individuals purchasing health care through the federal exchange were permitted to receive tax subsidies. Since the court's ruling, we have received numerous questions regarding the impact of the ruling on our members and their health plans. Generally speaking, there is no immediate effect on IAFF members or their plans. To help our IAFF members to better understand the ruling, we have prepared the following supplemental materials:
Regardless how the Supreme Court ruled, we have a major concern over the portion of the ACA which imposes a 40 percent excise tax on high-cost health plans beginning in 2018. The IAFF has taken a leading role in a coalition of labor and corporate interests in trying to repeal the excise tax. Current legislation (H.R. 2050) to repeal the tax has been introduced by Representative Joe Courtney (D-CT), a bipartisan bill with more than115 co-sponsors. We will continue our fight to repeal this provision of the ACA and work to ensure that the benefits our members and their families enjoy will not be diminished. I hope the information proves helpful. As always, I appreciate your hard work and leadership.
Fraternally,
Harold A. Schaitberger
General President
---
What Chris Christie Didn't Tell N.J. About Pension Payments: Opinion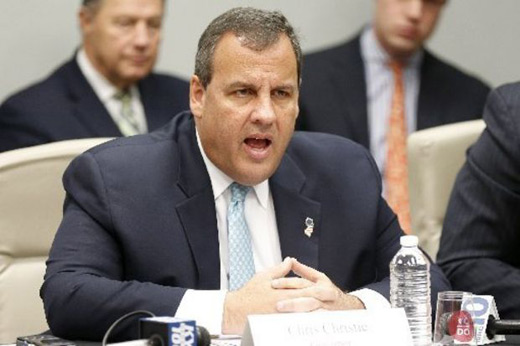 When Gov. Chris Christie praised himself during the State of the State address for making the largest contributions to the State pension funds of any governor in New Jersey history, that statement was true, but not accurate.
While Gov. Christie has contributed $2.9 billion (if he makes the reduced $681 million payment for FY2015), what he fails to be clear about is that he will have skipped $14.9 billion in required pension payments during the past five years as Governor, according to his own Pension & Health Benefit Study Commission's Status Report.
Former Gov. Corzine made $2.1 billion in pension payments while skipping an additional $6.4 billion required from 2007 to 2010.
In fact, Gov. Christie's $14.9 billion skipped pension payments eclipses the $12.8 billion combined missed payments of his five predecessors over a 15-year period from 1996 to 2010. That was a pretty important fact that he omitted from his State of the State address.
For the last three years Gov. Christie has traveled the country congratulating himself for his 2011 bipartisan pension reforms, including prominently mentioning it during his keynote address for Mitt Romney at the 2012 Republican National Convention. He then failed to follow through on making the required payments.