Our Mission is to Advance the Interests of Organized Fire Fighters
in the Greater Delaware Valley: By Promoting Better
Working Conditions (including wages and benefits) for Professional
Fire Fighters; Organizing the Unorganized; Promoting Safety in the
Workplace; Educating Members in all of the Aforesaid Areas; and
Assisting the Participating Local Unions by Providing Education to
Enable Such Unions to Better Represent their Members
on Employment Issues.
---
---
---
NFPA Issues Tentative Interim Amendment to Change PASS Alarm Sound
The National Fire Protection Association (NFPA) has issued a Tentative Interim Amendment (TIA) that requires PASS manufacturers to change the PASS alarm sound required in the current edition of NFPA 1982–2013 for PASS devices manufactured after December 21, 2016, to a new, more audible PASS alarm sound. This impacts stand-alone PASS devices and PASS that are integrated with SCBA.
The 2013 edition of the NFPA PASS standard implemented a standardized PASS alarm sound for all PASS devices. The purpose of the standard alarm sound was to improve fire fighter safety, interoperability on the fireground and the directionality of the PASS alarm sound. For fire departments in the United States and Canada, most PASS devices are integrated with SCBA.
In 2015, the NFPA committee responsible for PASS began to hear concerns from fire departments and fire fighters that the new standard alarm sound was harder to hear than the older PASS alarm sounds.
The Technical Committee on Electronic Safety Equipment has identified a more effective pattern of sound and has incorporated it into the Tentative Interim Amendment (TIA), which requires all PASS manufacturers to implement the new universal PASS alarm sound to comply with NFPA 1982, 2013 Edition. The Technical Committee believes this new sound is more audible than the current PASS alarm sound and further enhances fire fighter safety.
---
New NFPA 1710 Explainer Video
NFPA 1710 is the internationally accepted standard on minimum crew size and operational staffing for career fire departments.
---
Second Edition Voice Radio Communications Guide Released
The importance of radio communications for fire fighter safety is the focus of the newly-released Voice Radio Communications Guide for the Fire Service.
Developed by the IAFF in partnership with the U.S. Fire Administration (USFA) and supported by the U.S. Department of Homeland Security (DHS) Science and Technology Directorate, First Responders Group, Office for Interoperability and Compatibility, this second edition provides the fundamental awareness of radio communications technology and human resource issues, and covers basic radio technology, digital and analog technology, conventional and trunked radio systems, portable radios, system design and implementation, interoperability and spectrum licensing.
---

---

---

The IAFF, along with the International Association of Fire Chiefs, Metropolitan Fire Chiefs, the Congressional Fire Services Institute and the International Fire Service Training Association, have updated and released the 3rd Edition of the Fire-Based EMS Toolkit.
Updates to the online toolkit include up-to-date information on Fire-Based Community Healthcare Providers (FBCHP) - or "communityparamedicine" - and a new section on responding to violence, including resources for active shooter response.
---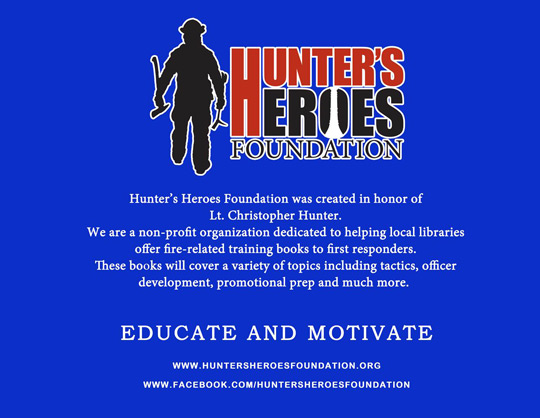 ---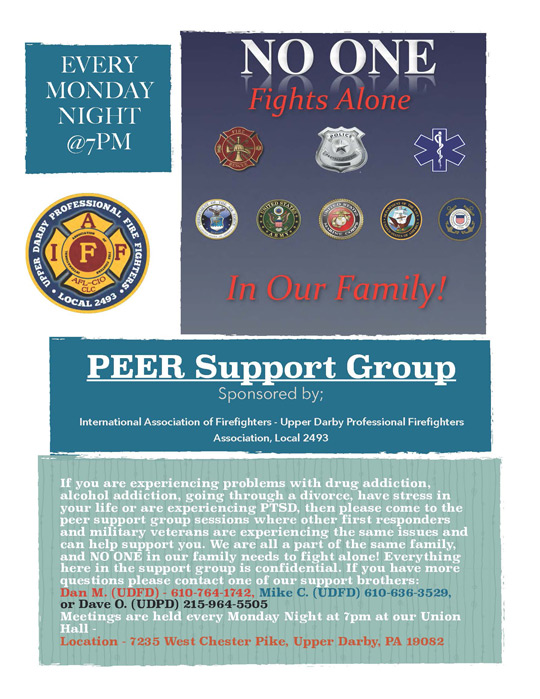 ---
First Responder Guide to Burn Injury Assessment and Treatment
The International Association of Fire Fighters Charitable Foundation Burn Fund has partnered with the American Burn Association to develop this manual to provide first responders (Fire Fighters and emergency medical providers) with the basic training and knowledge necessary to effectively assist those who have suffered a burn injury or cold exposure,
This manual provides a comprehensive, general overview of burn and trauma injuries. It takes readers through each step of a response, providing them with simple explanations and classifications of injuries, depictions of the physiological effect these injuries have on the body, initial injury assessment and on-scene management guidelines, as well as basic treatments
to administer during the first minutes of a response.
The ultimate goal of this project is to help ensure that all first responders are more fully capable of assessing and managing a burn injury. When first responders are prepared, those who have sustained a burn injury are provided with the best possible treatment, and the chances for patient
survival and recovery are greatly increased.
Production of this manual was funded through a Fire Prevention and Safety Grant awarded through the Assistance to Firefighters Grant Program. Special thanks are given to the Office of Grants and Training at the U.S Department of Homeland Security. To receive your copy/copies free of charge email Tom Flamm at tflamm@iaff.org or call 202-824-8620.
Kidde Recalls More Than 5 Million Combination Smoke, Carbon Monoxide AlarmsKidde is recalling 3.6 million smoke alarms in the United States, and another 1.5 mllion in Canada, the company and the U.S. Consumer Product Safety Commission recently said.
---
The Executive Board and represented paid professional firefighters, EMT'S and Paramedics of the Greater Delaware Valley Professional Firefighters Association congratulate Past IAFF Local 22 Vice President Tim McShea upon the occasion of his retirement after more than 37 years of service with the Philadelphia Fire Department.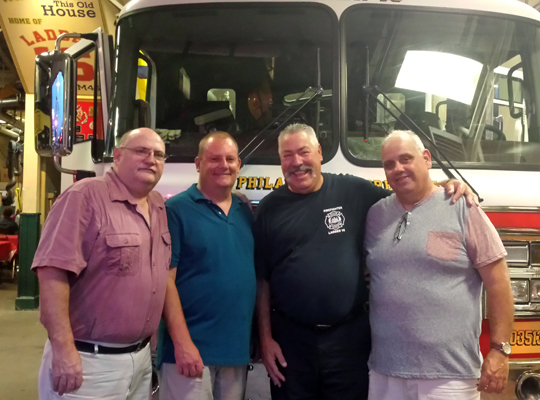 ---

---

---

Important Information on Supreme Court Health Care Decision
As many of you are aware, recently the Supreme Court handed down another landmark decision addressing the president's controversial health care law known as the Affordable Care Act (ACA). In the case of King v. Burwell, the court was charged with determining if individuals purchasing health care through the federal exchange were permitted to receive tax subsidies. Since the court's ruling, we have received numerous questions regarding the impact of the ruling on our members and their health plans. Generally speaking, there is no immediate effect on IAFF members or their plans. To help our IAFF members to better understand the ruling, we have prepared the following supplemental materials:
Regardless how the Supreme Court ruled, we have a major concern over the portion of the ACA which imposes a 40 percent excise tax on high-cost health plans beginning in 2018. The IAFF has taken a leading role in a coalition of labor and corporate interests in trying to repeal the excise tax. Current legislation (H.R. 2050) to repeal the tax has been introduced by Representative Joe Courtney (D-CT), a bipartisan bill with more than115 co-sponsors. We will continue our fight to repeal this provision of the ACA and work to ensure that the benefits our members and their families enjoy will not be diminished. I hope the information proves helpful. As always, I appreciate your hard work and leadership.
Fraternally,
Harold A. Schaitberger
General President
---
What Chris Christie Didn't Tell N.J. About Pension Payments: Opinion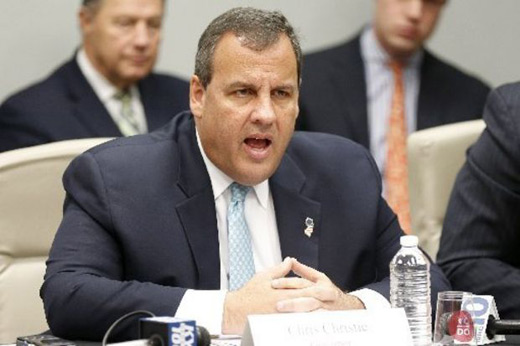 When Gov. Chris Christie praised himself during the State of the State address for making the largest contributions to the State pension funds of any governor in New Jersey history, that statement was true, but not accurate.
While Gov. Christie has contributed $2.9 billion (if he makes the reduced $681 million payment for FY2015), what he fails to be clear about is that he will have skipped $14.9 billion in required pension payments during the past five years as Governor, according to his own Pension & Health Benefit Study Commission's Status Report.
Former Gov. Corzine made $2.1 billion in pension payments while skipping an additional $6.4 billion required from 2007 to 2010.
In fact, Gov. Christie's $14.9 billion skipped pension payments eclipses the $12.8 billion combined missed payments of his five predecessors over a 15-year period from 1996 to 2010. That was a pretty important fact that he omitted from his State of the State address.
For the last three years Gov. Christie has traveled the country congratulating himself for his 2011 bipartisan pension reforms, including prominently mentioning it during his keynote address for Mitt Romney at the 2012 Republican National Convention. He then failed to follow through on making the required payments.
---
Christie's Pension Scam Needs Constitutional Remedy: Editorial
In an ideal world, the state Constitution would not be used to dictate policy. It would spell out the rules of the game, and leave policy to the players.
Because policy should often change as conditions change. And one generation of politicians should not dictate policy to the next.
But there are reasonable exceptions. Voters in November amended the Constitution to raise the minimum wage because they found it intolerable that so many hard-working people were stuck in poverty at a time of record corporate profits.
Because Gov. Chris Christie vetoed an increase, and obedient Republican legislators blocked an override, amending the Constitution was the only option.
We may be facing a second circumstance like that, on pension reform. Without an amendment requiring the state to make its promised payments into the fund, reform will likely be impossible. And without reform, this state's future prosperity is at grave risk. Our credit rating will continue to sink as the shortfall grows, leading inevitably to large tax hikes and cuts to big-time items like education and health care.
---
Opinion: Presto, Gov. Christie Shifts Blame For Pension Hole
Magicians use misdirection to distract the audience from noticing the real trick. Likewise, politicians use misdirection to distract voters from the real issues.
For months, Gov. Christie, a master of misdirection, has been telling the public that New Jersey public employees receive exorbitant pension benefits that are destroying the pension funds: "You cannot raise taxes enough in New Jersey to pay for the pension hole that's been dug over the period of time that these exorbitant benefits that have been promised to people." But a new study by New Jersey Policy Perspective disputes the governor's use of the term "exorbitant." According to the study, New Jersey's public employee pensions are not exorbitant, at least not compared with other plans across the country.
According to the NJPP, New Jersey's pension plans rank 95th out of the 100 largest pension plans in the nation.
---
IAFF Continues Boycott Of All Staples Stores
---
Gov. Christie Shifted Pension Cash to Wall Street, Costing New Jersey Taxpayers $3.8 Billion
Gov. Chris Christie's administration openly acknowledged that more New Jersey taxpayer dollars were going to land in the coffers of major financial institutions. It was 2010, and Christie had just installed a longtime private equity executive, Robert Grady, to manage the state's pension money. Grady promoted a plan to put more of those funds into riskier investments managed by Wall Street firms. Though this would entail higher fees, Grady said the strategy would "maximize returns while appropriately managing risk."
---
What Judges Know: The Fault for Underfunded Pensions Lies With Politicians, Not Workers
Advocates of gutting public pensions are running into the same wall over and over again.
From California to Illinois to New Jersey and beyond, pension gutting efforts are being overturned by judges who recognize that breaking promises to workers isn't just regrettable, it's illegal. Pension opponents castigate the courts as the enemy while conveniently ignoring why legal protections exist in the first place—to protect public employees from politicians who spent years playing politics with their retirement savings.
For decades, elected officials across the country skipped pension payments, often while funneling money into pet projects. Until the Great Recession, politicians were able to hide these mistakes behind a booming economy. But by 2008 the economy had plummeted, shining the spotlight on this financial malfeasance.
---
IAFF Calls Out Looters Of Public Pensions
Across America, state budgets are being balanced on the backs of current and former public employees by breaking commitments to fund their defined-benefit retirement plans. Gov. Chris Christie (R-NJ) is the latest to go this route, recently warning his state's fire fighters, police officers, teachers and other public employees that he'll propose skipping a couple (more) yearly installments against the state's pension liability due to an unexpected revenue shortfall.
---
Study Finds Firefighter Cancer Rates have Increased
Running toward burning buildings is a risk firefighters face daily. But the true cost of the job could appear years later, reports USA Today. Firefighters have higher rates of cancer than the rest of us, according to a recent study by the National Institute of Occupational Safety and Health. Cancers of the respiratory, digestive and urinary systems account for much of the reported cases, the study found.
---
Study: Firefighters Have Higher Rates of Cancer
---
High-Rise Fire Study Results Support Need for Larger Crew Sizes
April 10, 2013 –Results were released today of a new federal government study conducted by the National Institute of Standards and Technology (NIST) that scientifically documents the effects of crew size in responding to fires in high-rise buildings.
Information and materials are now available online to help affiliates better understand the study and potential ways to use it with local press and decision makers based on their jurisdiction and situation. The toolkit includes sample press releases and sample op-ed that can be modified/customized to submit to local newspapers, radio stations and television stations.

Click here for the affiliate toolkit.

Whether your jurisdiction is contemplating cuts to crew sizes or you need additional evidence to document why crew sizes need to be increased for public safety and fire fighter safety, this groundbreaking study is an invaluable resource for IAFF affiliates to use to educate policy and decision makers about why having too few fire fighters on each apparatus can cost lives and property in high-rise building fires.
Additional information, including a video description of this landmark high-rise fire study is available here.
---
Opinion: Christie Broke Promises To Police, Firefighters, N.J. Voters