Voorhees Committee Approves Ordiance on First Reading to Dissolve Voorhees Fire District No.3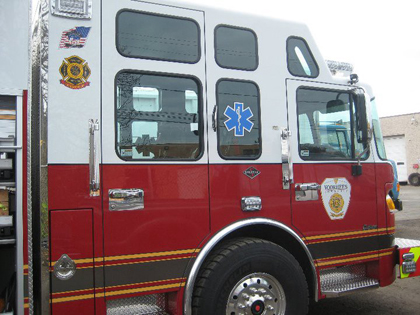 The Voorhees Township Committee approved an ordinance on first reading to dissolve the Voorhees Fire District No. 3 at a public hearing Tuesday night. This vote comes after several months of the township investigating claims of safety and fiscal mismanagement against the district, including late pension payments, failed or obsolete equipment, unbudgeted overtime, a downgrade in credit rating and owing more than $100,000 in bill payments.
---

The 2016 Staffing for Adequate Fire and Emergency Response (SAFER) application period is currently open and will close on February 10, 2017 at 5:00 p.m. EST. There is $345 million available in federal grants to add fire fighters to departments in need. Career, combination and volunteer fire departments are eligible to apply. The IAFF Grants Department has developed SAFER guidance documents to assist you in completing the application. Our website also has a copy of the SAFER application (for those who do not have access to the grant portal), the SAFER webinar slides, sample narratives and other assistance tools for our affiliates. In addition, the FEMA website also has a number of helpful documents, including the SAFER application checklist and a self-evaluation guide. There are some key program changes this year that you should be aware of, so please visit the FEMA website. Some of the changes include:
Grant funds can only be used to hire at the entry-level fire fighter base pay rate, and cannot be used to fund existing employees. The positions you are requesting must have been laid off or vacated prior to grant award.
Applications resulting in the largest percentage increases in compliance with NFPA 1710 or 1720 receive higher consideration (NFPA 1710 or NFPA 1720 Unit Staffing and Assembly Requirements).
Position Cost Limit (No Waiver Available):
Year 1 and 2 – 75% annual cost of fire year FF
Year 3 – 35% annual cost of fire year FF
Waivers are available for:
Supplanting – Grant funds may not be used to supplant funds that would otherwise be available from state or local sources, or the Bureau of Indian Affairs.
Cost Share – Local jurisdiction is required to provide 25% of funding in years 1 and 2, and 65% in year 3.
Minimum budget – At the time of application, the applicant's budget for fire-related programs and emergency response must not be below 80 percent of the applicant's average funding level in the 3 years prior to November 24, 2003.
No lay‐offs permitted during period of performance.
No obligation to retain the SAFER‐funded positions beyond 3 year Period of Performance.
IAFF staff are available to assist you as in completing the application, and to review your grant packages before you submit. Contact Ron Benedict at (202) 824-1575 or firegrants@iaff.org for assistance.
---
Domestic Terror Attacks on the Rise in N.J. and U.S., Report Finds
The greatest terrorism threat facing New Jersey is likely already here, according to an annual counter-terrorism report that found domestic attacks across the U.S. were on the rise.
---
NFPA Issues Tentative Interim Amendment to Change PASS Alarm Sound
The National Fire Protection Association (NFPA) has issued a Tentative Interim Amendment (TIA) that requires PASS manufacturers to change the PASS alarm sound required in the current edition of NFPA 1982–2013 for PASS devices manufactured after December 21, 2016, to a new, more audible PASS alarm sound. This impacts stand-alone PASS devices and PASS that are integrated with SCBA.
The 2013 edition of the NFPA PASS standard implemented a standardized PASS alarm sound for all PASS devices. The purpose of the standard alarm sound was to improve fire fighter safety, interoperability on the fireground and the directionality of the PASS alarm sound. For fire departments in the United States and Canada, most PASS devices are integrated with SCBA.
In 2015, the NFPA committee responsible for PASS began to hear concerns from fire departments and fire fighters that the new standard alarm sound was harder to hear than the older PASS alarm sounds.
The Technical Committee on Electronic Safety Equipment has identified a more effective pattern of sound and has incorporated it into the Tentative Interim Amendment (TIA), which requires all PASS manufacturers to implement the new universal PASS alarm sound to comply with NFPA 1982, 2013 Edition. The Technical Committee believes this new sound is more audible than the current PASS alarm sound and further enhances fire fighter safety.
---

SAVE THE DATE - JANUARY 25, 2017
EXCLUSIVE TRAINING OPPORTUNITY
All IAFF members will have a unique opportunity to participate for free in two important workshops offered at the Affiliate Leadership Training Summit in Anaheim, California.
Presented live on Wednesday, January 25, your entire shift can watch these webcasts from the firehouse or union hall. Each webcast is two hours.
11:00 a.m. Eastern Time (8:00 a.m. Pacific Time)
TOPIC: Active Shooter Incidents: Response and Lessons Learned
With the rise in the number of active shooter incidents, coordination between local fire departments and law enforcement agencies is more important than ever for planning, training and practicing for these events. This workshop includes lessons learned from previous active shooter events and current examples of response protocols, on-scene deployment and training programs.
Panelists:
Katherine Schweit, FBI Special Agent

John Delaney, Arlington County Fire Department

Roderick Williams, Orlando, FL Local 1365

Nick Starling, San Bernardino, CA Local 935

Lori Moore-Merrell, IAFF Assistant to the General President
1:30 p.m. Eastern Time (10:30 a.m. Pacific TIme)
TOPIC: Addressing PTSD Through a Peer Support Program
As post-traumatic stress becomes more widely recognized in the fire service, questions and requests for peer support services have increased. The IAFF Peer Support Training program is designed to teach essential skills for addressing the behavioral health needs of members. This workshop provides an overview of successful peer support programs, essential skills for peer support and resources for responding to members with behavioral health concerns, including the new IAFF Center of Excellence for Behavioral Health Treatment and Recovery.
Panelists:
Angelo Sacco, Peer Support Trainer, UFOA Local 854

Kerry Ramella, Peer Support Trainer, Phoenix, AZ Local 493

Dr. Craig L. Katz, MD, Clinical Associate Professor of Psychiatry, Mount Sinai School of Medicine

Elaine Viccora, Behavioral Health Specialist, IAFF
---
---
The Fight that Haunts Firefighters and Paramedics
A New Study Reveals Just What Kind of Toll Protecting the Public Can Take on Mental Health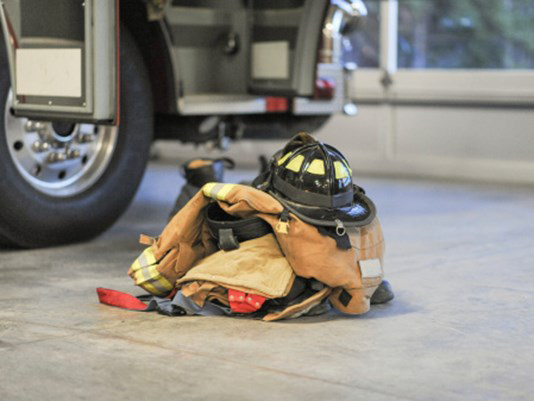 ---
Kitchen Table - Overcoming Post-Traumatic Stress
General President Harold Schaitberger talks with IAFF members who have struggled and recovered from post-traumatic stress, one of the biggest but often untreated health issues among our ranks.
---
New NFPA 1710 Explainer Video
NFPA 1710 is the internationally accepted standard on minimum crew size and operational staffing for career fire departments.
---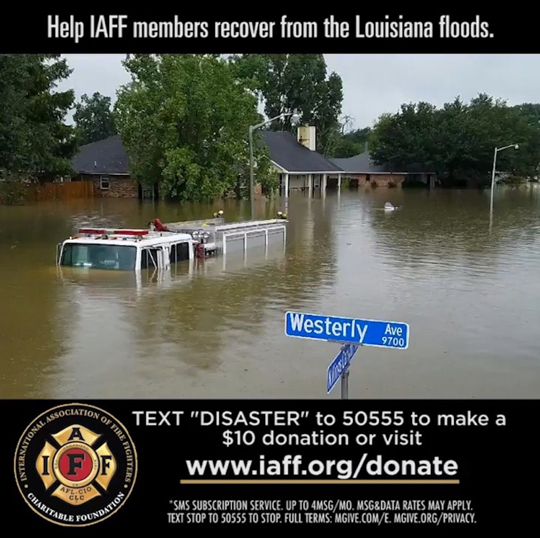 ---
MDA National Ambassador Joe Akmakjian
---
Second Edition Voice Radio Communications Guide Released
The importance of radio communications for fire fighter safety is the focus of the newly-released Voice Radio Communications Guide for the Fire Service.
Developed by the IAFF in partnership with the U.S. Fire Administration (USFA) and supported by the U.S. Department of Homeland Security (DHS) Science and Technology Directorate, First Responders Group, Office for Interoperability and Compatibility, this second edition provides the fundamental awareness of radio communications technology and human resource issues, and covers basic radio technology, digital and analog technology, conventional and trunked radio systems, portable radios, system design and implementation, interoperability and spectrum licensing.
---

---

---

The IAFF, along with the International Association of Fire Chiefs, Metropolitan Fire Chiefs, the Congressional Fire Services Institute and the International Fire Service Training Association, have updated and released the 3rd Edition of the Fire-Based EMS Toolkit.
Updates to the online toolkit include up-to-date information on Fire-Based Community Healthcare Providers (FBCHP) - or "communityparamedicine" - and a new section on responding to violence, including resources for active shooter response.
---
IAFF Dispatch: Season 2, Episode 1: Fighting Fire With Facts
Two exciting new data systems will ultimately help keep you safe, as well as give us the scientific data needed to hold communities accountable when it comes to public and fire fighter safety.
---
IAFF Dispatch Season 2 Episode 2
• Stronger and Safer – What happens at IAFF conventions affects us all
• Legislative Victories – Getting lawmakers to understand what we've known all along.
---
IAFF Dispatch - Season 2, Episode 2: Cancer Awareness
---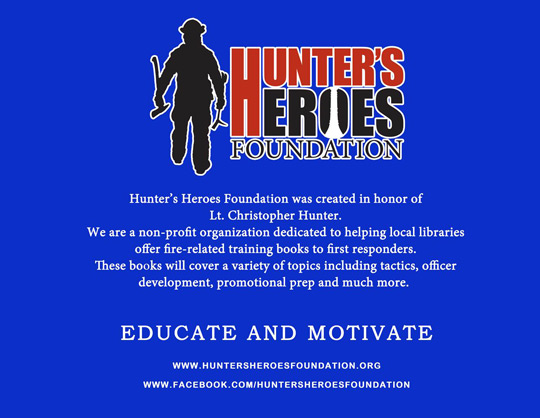 ---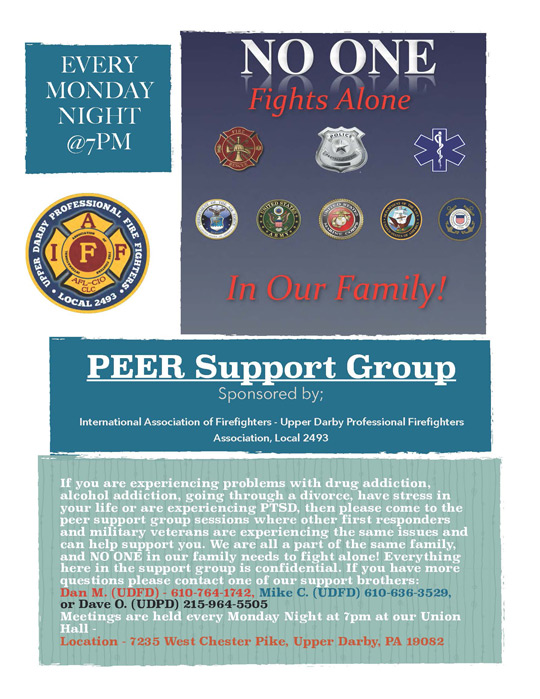 ---
First Responder Guide to Burn Injury Assessment and Treatment
The International Association of Fire Fighters Charitable Foundation Burn Fund has partnered with the American Burn Association to develop this manual to provide first responders (Fire Fighters and emergency medical providers) with the basic training and knowledge necessary to effectively assist those who have suffered a burn injury or cold exposure,
This manual provides a comprehensive, general overview of burn and trauma injuries. It takes readers through each step of a response, providing them with simple explanations and classifications of injuries, depictions of the physiological effect these injuries have on the body, initial injury assessment and on-scene management guidelines, as well as basic treatments
to administer during the first minutes of a response.
The ultimate goal of this project is to help ensure that all first responders are more fully capable of assessing and managing a burn injury. When first responders are prepared, those who have sustained a burn injury are provided with the best possible treatment, and the chances for patient
survival and recovery are greatly increased.
Production of this manual was funded through a Fire Prevention and Safety Grant awarded through the Assistance to Firefighters Grant Program. Special thanks are given to the Office of Grants and Training at the U.S Department of Homeland Security. To receive your copy/copies free of charge email Tom Flamm at tflamm@iaff.org or call 202-824-8620.
Kidde Recalls More Than 5 Million Combination Smoke, Carbon Monoxide AlarmsKidde is recalling 3.6 million smoke alarms in the United States, and another 1.5 mllion in Canada, the company and the U.S. Consumer Product Safety Commission recently said.
---
The Executive Board and represented paid professional firefighters, EMT'S and Paramedics of the Greater Delaware Valley Professional Firefighters Association congratulate Past IAFF Local 22 Vice President Tim McShea upon the occasion of his retirement after more than 37 years of service with the Philadelphia Fire Department.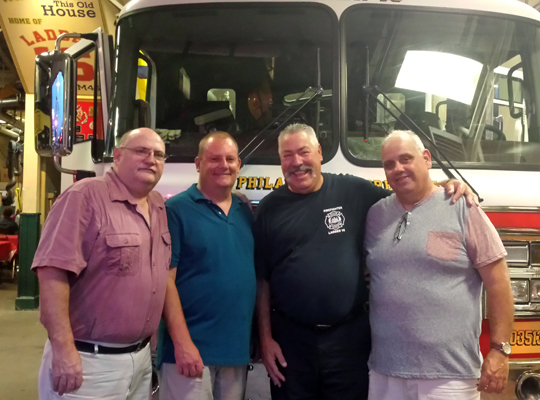 ---

---

---

Important Information on Supreme Court Health Care Decision
As many of you are aware, recently the Supreme Court handed down another landmark decision addressing the president's controversial health care law known as the Affordable Care Act (ACA). In the case of King v. Burwell, the court was charged with determining if individuals purchasing health care through the federal exchange were permitted to receive tax subsidies. Since the court's ruling, we have received numerous questions regarding the impact of the ruling on our members and their health plans. Generally speaking, there is no immediate effect on IAFF members or their plans. To help our IAFF members to better understand the ruling, we have prepared the following supplemental materials:
Regardless how the Supreme Court ruled, we have a major concern over the portion of the ACA which imposes a 40 percent excise tax on high-cost health plans beginning in 2018. The IAFF has taken a leading role in a coalition of labor and corporate interests in trying to repeal the excise tax. Current legislation (H.R. 2050) to repeal the tax has been introduced by Representative Joe Courtney (D-CT), a bipartisan bill with more than115 co-sponsors. We will continue our fight to repeal this provision of the ACA and work to ensure that the benefits our members and their families enjoy will not be diminished. I hope the information proves helpful. As always, I appreciate your hard work and leadership.
Fraternally,
Harold A. Schaitberger
General President
---
What Chris Christie Didn't Tell N.J. About Pension Payments: Opinion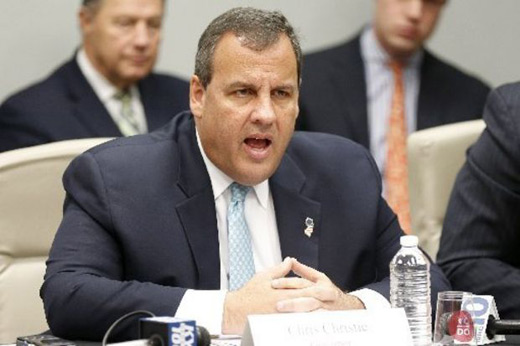 When Gov. Chris Christie praised himself during the State of the State address for making the largest contributions to the State pension funds of any governor in New Jersey history, that statement was true, but not accurate.
While Gov. Christie has contributed $2.9 billion (if he makes the reduced $681 million payment for FY2015), what he fails to be clear about is that he will have skipped $14.9 billion in required pension payments during the past five years as Governor, according to his own Pension & Health Benefit Study Commission's Status Report.
Former Gov. Corzine made $2.1 billion in pension payments while skipping an additional $6.4 billion required from 2007 to 2010.
In fact, Gov. Christie's $14.9 billion skipped pension payments eclipses the $12.8 billion combined missed payments of his five predecessors over a 15-year period from 1996 to 2010. That was a pretty important fact that he omitted from his State of the State address.
For the last three years Gov. Christie has traveled the country congratulating himself for his 2011 bipartisan pension reforms, including prominently mentioning it during his keynote address for Mitt Romney at the 2012 Republican National Convention. He then failed to follow through on making the required payments.